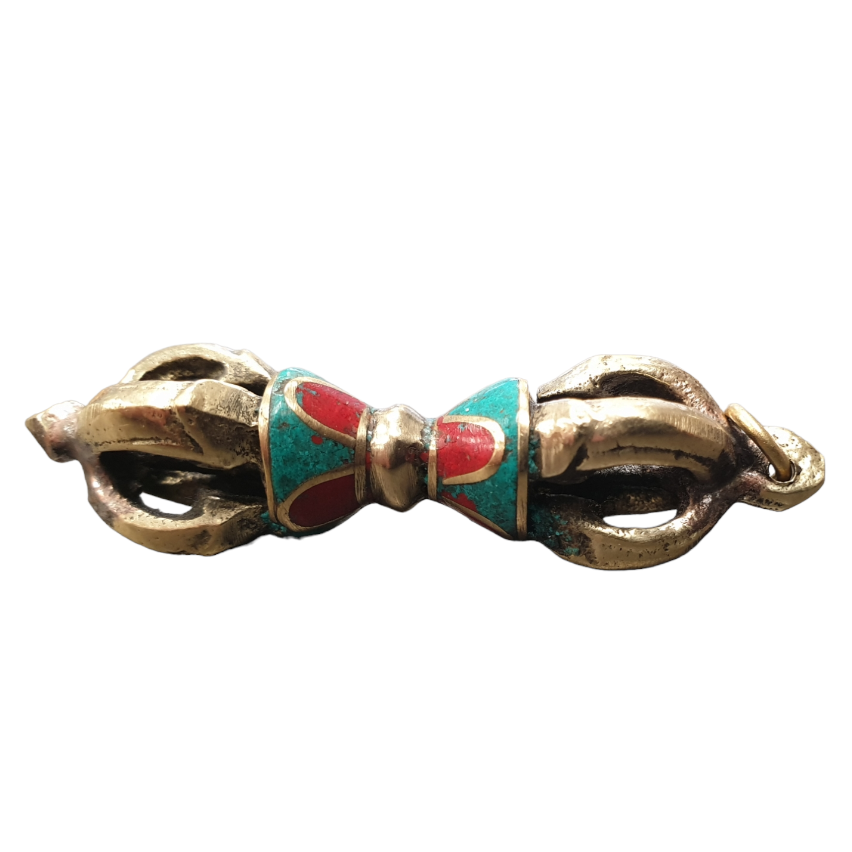 Dorje Vajra Brass Pendant
Dorje
Crafted with precision and artistry, this petite yet formidable pendant features a solid brass Nepalese vajra, known as "dorje" in Tibetan or "vajra" in Sanskrit. A symbol of immense strength and power, the vajra's association with Indra's thunderbolt weapon resonates with its ability to overcome obstacles. In Tibetan Buddhism, the vajra takes on an additional meaning, representing the unyielding and diamond-like quality of spiritual strength and indestructibility. 
Fascinatingly, the vajra's prongs, once fierce and open, underwent a profound transformation alongside the Buddha. Now closed, they embody a powerful symbolism, signifying the transition from violence to harmony and equilibrium. This shift exemplifies the journey from conflict to peace, encapsulating the path of enlightenment.
Remarkably, this pendant is the work of a skilled and respected Nepali artisan who was treated fairly and compensated with dignity. By acquiring this pendant, you not only embrace its symbolic significance but also contribute to the support of talented artisans and the preservation of their traditional craft.
Material: Brass
Made In: Nepal
Weight:10 grams
Measurement: 1X5cm