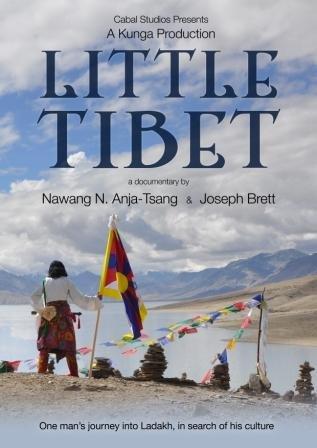 Little Tibet - DVD
LTDVD
LITTLE TIBET
One man's journey into Ladakh, in search of his culture.

This exciting new film follows Sonam, a UK-based Tibetan, on a voyage of discovery to Ladakh, in search of his living cultural identity. Both moving and funny, the film is accompanied by a fresh narrative describing the challenges faced travelling through inhospitable terrain, the warmth of welcomes, eccentric encounters, living traditions and evocative vistas of the dramatic and unspoilt landscape.

2011, 90 mins, plus extras.
DVD is multi-regional (i.e. will play in all regions worldwide).