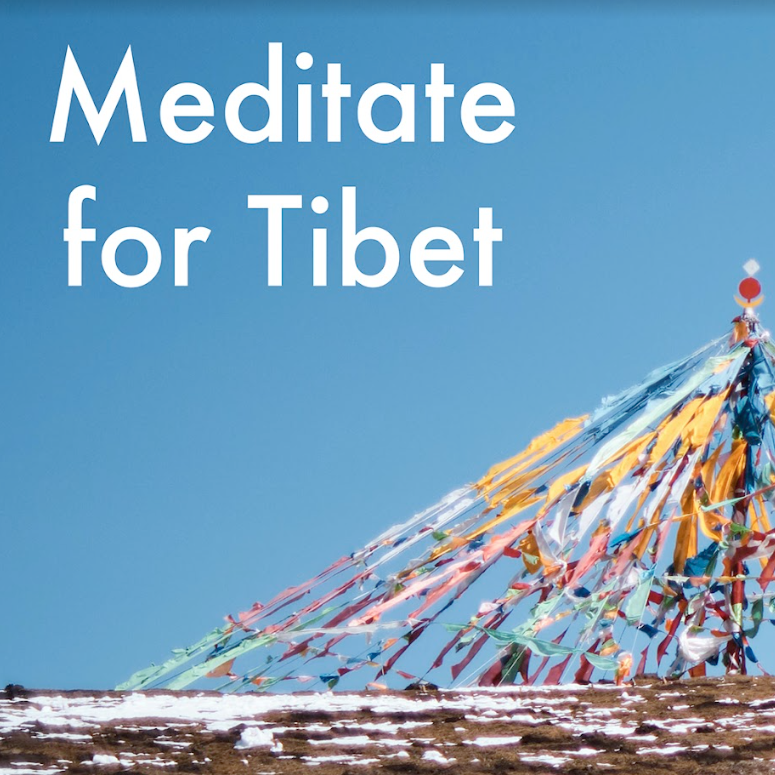 Meditate for Tibet: guided meditation downloads
TRF/MED
Meditate for Tibet is our annual global meditation, bringing you together with people from all over the world to connect and send positive energy to Tibet. Keep an eye on our social media @tibetrelieffund for more details - we normally hold an online event in July or August each year.
Meanwhile you can support Tibetan communities by downloading our guided meditations. These are our favourites from the past few years and are guaranteed to bring you a moment of peace and calm whenever you need it.
Tibet (22:50) - Elizabeth Yoga
Three jewels (9:40) - Elizabeth Yoga
Bedtime meditation (9:25) - Elizabeth Yoga
Finding gratitude in difficult times (18:18) - Amanda Powell
Basic guide to meditation (18:58) - Lama Rigzin
Your £10 donation can provide ten hot meals for vulnerable Tibetans living in Delhi.
After buying the download you will receive a link by email to the MP3 files soon after your payment goes through. Please check your emails as soon as you can and let us know if you don't receive it. Thank you!