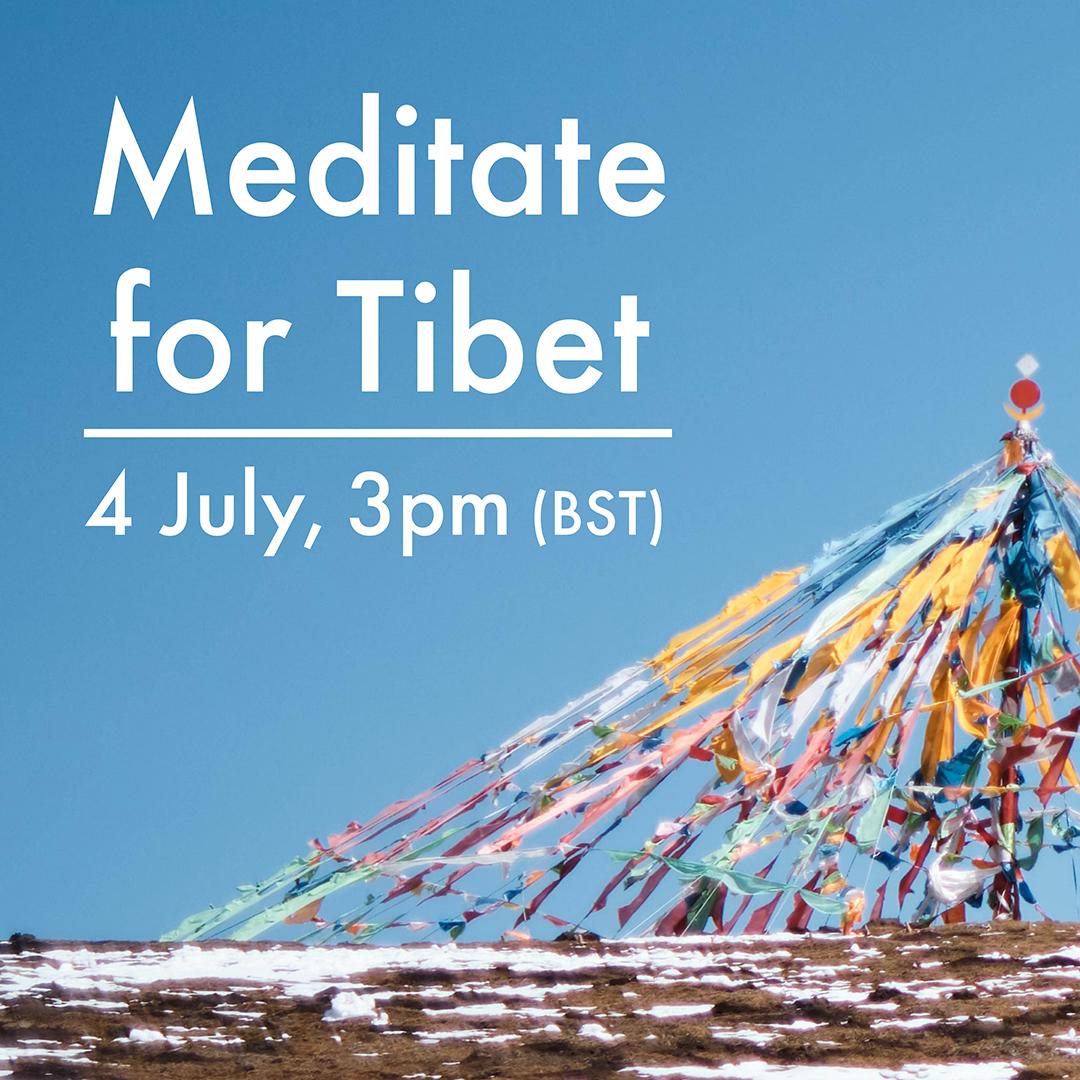 Meditate for Tibet 2020: Guided Meditation
TRF/MED
At this late stage CDs will not sent until next week, after the Meditate for Tibet event has taken place, the download will still be downloadable immediately after your order. Thank you!
Meditate for Tibet is our annual global meditation which brings people together from all over the world to connect with each other and send positive energy to Tibet. 
You can use this guided meditation to join us at 3pm BST on 4 July 2020, or meditate for Tibet whenever you like. Find out more about Meditate for Tibet 2020 
For 2020 we are delighted to bring you a guided meditation on compassion, something which feels increasingly important in these turbulent times. This 15-minute meditation is led by Mike Flynn from Mindful Way South West and can be done by anyone, regardless of age or belief. We hope you enjoy it! 
BONUS: You will also receive four guided meditations from our 2019 event, totalling 60 minutes! 
Your donation of £10 can send an emergency food parcel to a Tibetan living through lockdown in Nepal.
Choose below between CD or download. 
If you choose the download you will receive a link by email to the MP3 files soon after your payment goes through. Thank you!