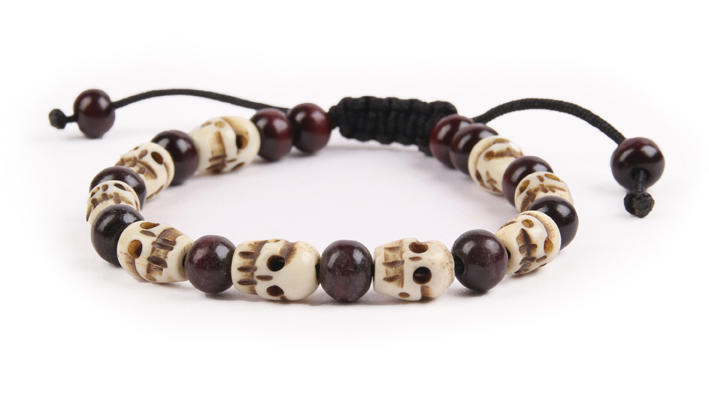 Skull Bone & Wood Wrist Mala
NewSkull
A traditional bone wrist mala.
Nothing is permanent in this world. Do not squander today, for there maybe no tomorrow. The bracelet is to remind oneself of the impermanent nature of all things. So engage in virtuous acts and make your life worthwhile. Put forth you practice in the Dharma.
Adjustable slip knot to accommodate large and small wrists.