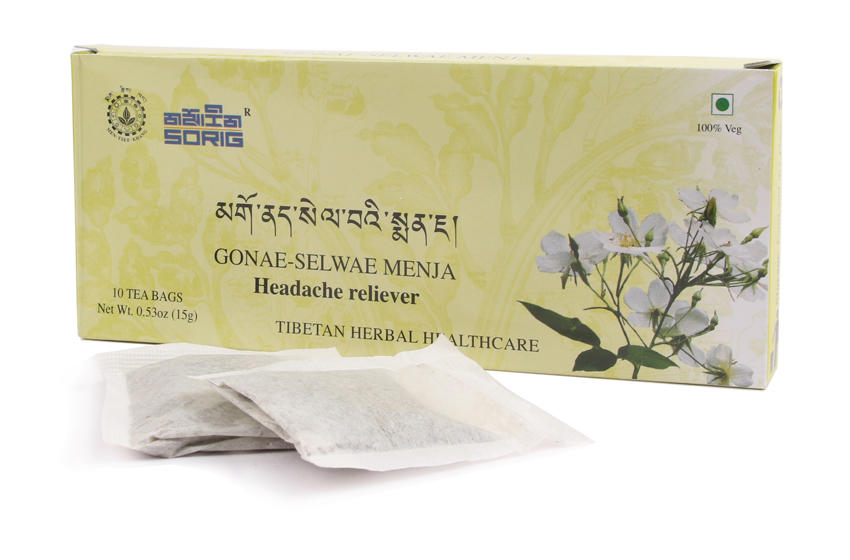 Sorig Headache Reliever Tea
NGO/headtea
We are delighted to be stocking Sorig herbal products made by Men-Tsee-Khang. All items are based on ancient formulations and manufactured from the finest ingredients under the strict supervision of highly trained and qualified Tibetan pharmacists. Sorig products are not tested on animals and are made entirely from vegetable ingredients. Sales of these products help support the work of Men-Tsee-Khang in the preservation and promotion of Tibetan medicine. 
Sorig Headache Reliever Tea (Box of 10 teabags)
This tea has been formulated in accordance with the Traditional Tibetan Medical text. It relieves headaches, dizziness, migraines and refreshes both body and mind.

INGREDIENTS: Terminalia chebula (myrobalan), Rosa brunonii, Adhatoda vasica (malabar nut), Illicium verum (star anise) and myristica fragrans (nutmeg).