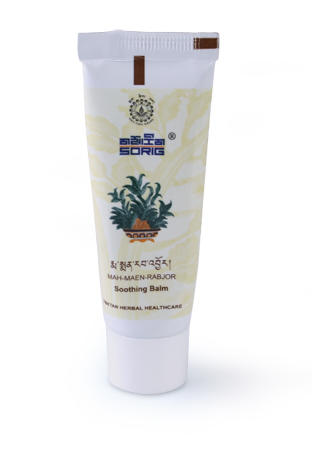 Sorig Soothing Balm
NGO/sgsb
Sorig Soothing balm is made up of pure natural herbs in accordance with the Tibetan Science of well being.
It is anti-septic, anti-inflammatory and homeostatic. It is also very effective against skin problems like eczema and fungal infections.

20g
Ingredients: Helianthus annuus, Cera Alba, Ceresin, Borax, Terminalia chebula, Terminalia belerica, Emblica officinalis (Gooseberry), Asparagus racemosus, Curcuma longa (Tumeric), Carthamus tinctorius (Safflower) and Oxytropis microphylla.